ILG FINANCIAL 5-STEP PROCESS
We are committed to maintaining the highest standards of integrity and professionalism in our relationship with you, our client. We endeavor to know and understand your financial situation and provide you with only the highest quality information, services, and products to help you reach your goals.
When you choose ILG Financial, you receive comprehensive advice from a team of highly qualified professionals who have successfully managed money through some of the most difficult times in history.
As part of our effort to ensure that we understand our clients' unique financial needs and can assist them in creating a pathway to reach their goals, we follow a disciplined four-step process:

PHASE I: DISCOVERY
We begin this stage during our initial meeting where we get to know one another.
We focus on what your specific needs are and what you want your investment capital to do for you.
PHASE II: STRATEGY
The primary objective of this stage is to develop an effective, long-term investment strategy that is custom tailored to the unique needs of each client. We then develop a comprehensive proposal that outlines the strategy we recommend for long-term success. This proposal is given to you during the second meeting, at which time we review our strategies and explain the rationale behind our recommendations.
PHASE III: DUE DILIGENCE
Most people often have, "buyer's remorse" when making an investment.  That is because they do not have a system or method for deciding if/when an investment is a good fit.   With us you do.  Once the plan is built we try to make it fail by throwing ever possible negative market condition we can think of at it. This due diligence step gives you a roadmap to confirm your plan will be successful and ensure that it's a good fit. We define, "Success" as the ability to achieve your "stated goals" therefore success is different for each client.
PHASE IV: IMPLEMENTATION
The primary objective of this phase is to successfully implement your investment strategy. By means of constant communication and a highly skilled staff, we strive to make this process quick and easy for you.
PHASE V: MONITORING & ADJUSTING
We monitor our clients' accounts on a regular basis to ensure they are still performing in a way that meets their intention. At times, this calls for us to modify an existing strategy or develop a new one, and the process starts over again. In this way, we can ensure we are always adapting to your needs and to the demands of global markets.
30+ Years Of Experience   |   Licensed Life, Health, and Annuity Agent
Dave Lopez is the founder of ILG LLC Financial. Dave has been working with individuals and businesses in the Northern Virginia area since 1986. Dave specializes in strategies that enable his clients to potentially build a retirement nest egg that they can rely on and can never outlive.
Dave has his Bachelors of Science degree from James Madison University with a major in Mathematics and Computer Science. Dave is an Investment Advisor Representative with AlphaStar Capital Management.
In addition, Dave is a licensed Life, Health, and Annuity Agent. In partnership with Financial Independence Group, Dave has access to an extensive team of experts to assist in building the best plan for each client utilizing the appropriate combination of Market Investments/Life Insurance/Annuity/Long Term Care Insurance/ and Disability Insurance options. Through The Financial Independence Group Dave brings extensive resources and experience allowing them to match the best possible plans to their clients' needs.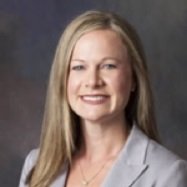 Leslie Dunn
Sales Consultant – Annuity Division
---
Leslie Dunn joined Financial Independence Group in 2006 and today is recognized as one of the most successful Annuity Sales Consultant in the country. In an ever changing industry,…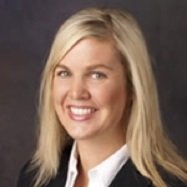 Alecia Barnette, CLTC
Sales Consultant, – LTC Division
---
In 1995 Alecia began working for The Insurance Center as Health Marketing Director. When The Insurance Center and FIG merged in 1998, Alecia oversaw the transition and…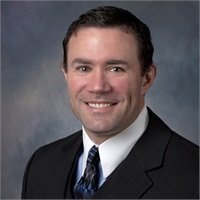 TJ Whalen
Sales Consultant – Life Division
---
TJ, originally from Dayton, Ohio, graduated from the University of Dayton in 1995 with a Bachelor of Science in Accounting. He served 6 years in the U.S. Army in Germany, Bosnia, Georgia,…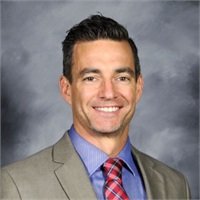 Kevin Burton
Director of Business Development – Alphastar Capital Management
---
Kevin serves as the Director of Business Development for AlphaStar Capital Management where he leads both the sales and marketing divisions. Mr. Burton has close to a decade…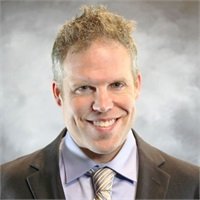 Bob Drury, CFP
Financial Planning Consultant – Alphastar Capital Management
---
Bob manages AlphaStar's Financial Planning Desk and is responsible for supporting advisors by creating comprehensive financial plans based on advisor's specifications and financial…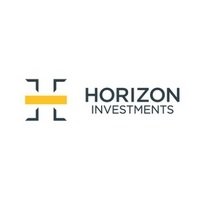 ---
Horizon Investments is a major part of our external investment team. Horizon is a multi-billion dollar investment firm that brings the depth and breadth in investment research and practical application with multiple Phd's and Certified Financial Analyst team members that help provide insight and direction on many of our investments.